Gifts with Meaning
HolyBears® have been touching lives for over 23 years and are great gifts for all ages. Our 9" bears are made of the highest quality fabrics and embroidery, and each bear comes with a hangtag featuring a Bible verse and/or inspirational message inside.
Whether it's celebrating a Baptism, First Communion, Birthday and other special days, or lifting someone's spirits, or "just because", with over 50 different styles there is a HolyBear® for every occasion. Click below to see the story behind our HolyBears®.
Our Story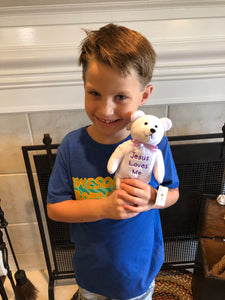 Bible Verse/Inspirational Message Inside Every Hangtag
New From the Creator of HolyBears - 3D Popup and & Other Unique Faith-Based Greeting Cards!
Fundraising!
Since 1999, HolyBears has been helping all types and sizes of groups raise the funds they need. From full schools to cheerleading squads, youth groups to dance teams - our catalog of over 100 inspirational bears and unique faith-based greeting cards offers something for everyone!
Click here to learn more about our 3 great Fundraising Programs!
HolyBears® Touching Lives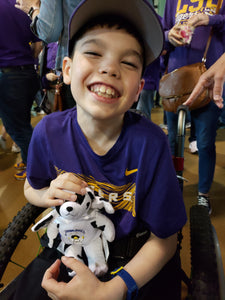 Be An Angel
Since 2003 HolyBears has been blessed to partner with Be An Angel www.beanangel.org to make their annual Be An Angel HolyBear to help raise funds for their incredible work on behalf of children with multiple disabilities or profound deafness.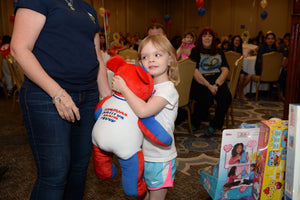 Texas Children's Cancer Center
"…our "kids", even the 40 yr olds, want their bears every year because they are a sign of how many years they have been off therapy……they remind them every day of their win against Cancer. Thanks Rob for all the smiles you have brought to our Survivors with your sweet bears."
More Stories!
Rachel's Gift
"Holy Bears are lovingly placed one at a time into a memory box with other comfort items and resources for families that experience infant loss. These beautiful and soft bears are snuggled with their baby during their time in the hospital to provide a strong physical connection for parents..."