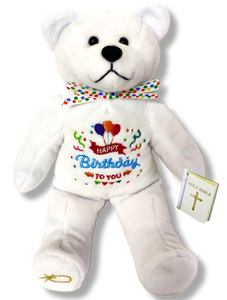 Say "Happy Birthday!" with this festive new HolyBear! A great gift for all ages!
Inside Hangtag:
So teach us to number our days, that we may apply our hearts unto wisdom. Psalm 90:12
Remove all hangtags and attachments before giving this item to a child. For ages 3 and up. Surface washable. Handmade in China.