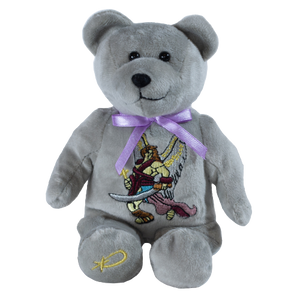 With Michael, sent from God as our Protector, evil will not prevail. Michael's armies are always battle-ready for our call. Are we ready for HIS call?
And at that time shall Michael stand up, the great prince which standeth for the children of thy people; and there shall be a time of trouble, such as never was since there was a nation even to that sametime; and at that time thy people shall be delivered, every one that shall be found written in the book.   Daniel 12:1
Remove all hangtags and attachments before giving this item to a child. For ages 3 and up. Surface washable. Handmade in China.