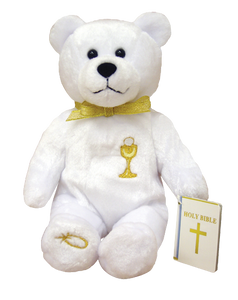 Our Communion Bear is ready to celebrate your holy and joyful First Communion! 
Jesus answered, "I am the way and the truth and the life. No one comes to the Father except through me.  John 14:6
Remove all hangtags and attachments before giving this item to a child. For ages 3 and up. Surface washable. Made in China.