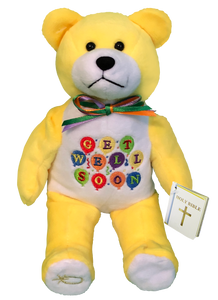 Our new Get Well Soon bear will put a smile on anyone's face when they most need it.
Inside Hangtag: And heal the sick that are therein, and say unto them, The kingdom of God is come nigh unto you. Luke 10:9
Remove all hangtags and attachments before giving this item to a child. For ages 3 and up. Surface washable. Handmade in China.