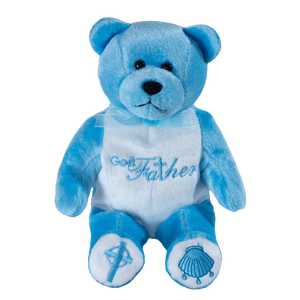 This little bear has just the right words for your Godfather:
I am grateful for your guidance, your prayers and for your love, you teach me through example the path to God above.
Remove all hangtags and attachments before giving this item to a child. For ages 3 and up. Surface washable. Handmade in China.