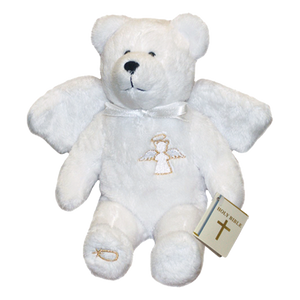 Our little Guardian Angel Bears are snuggly soft with plush wings and angel embroidery. Available in pink, white and light blue.
For He will command His angels concerning you to guard you in all your ways.  Psalms 91:11
Remove all hangtags and attachments before giving this item to a child. For ages 3 and up. Surface washable. Handmade in China.